CONTACT / SUPPORT US
The Wah Yan community extends well beyond our spacious campus. The bonds that Wahyanites build here last for a lifetime. Alumni and parents alike contribute to the diversity of our vibrant community, for we take pride in bringing people together at Wah Yan.
Wah Yan is committed to providing quality education for all. Your generous support is what ensures our success in the long run. Please contact us and explore how you can support our mission.
Address: 281 Queen's Road East, Wanchai, Hong Kong
Tel: (852) 2572 2251 (852) 2597 8500
Fax: (852) 2572 9370 (852) 2597 8599
Email: wahyan@wahyan.edu.hk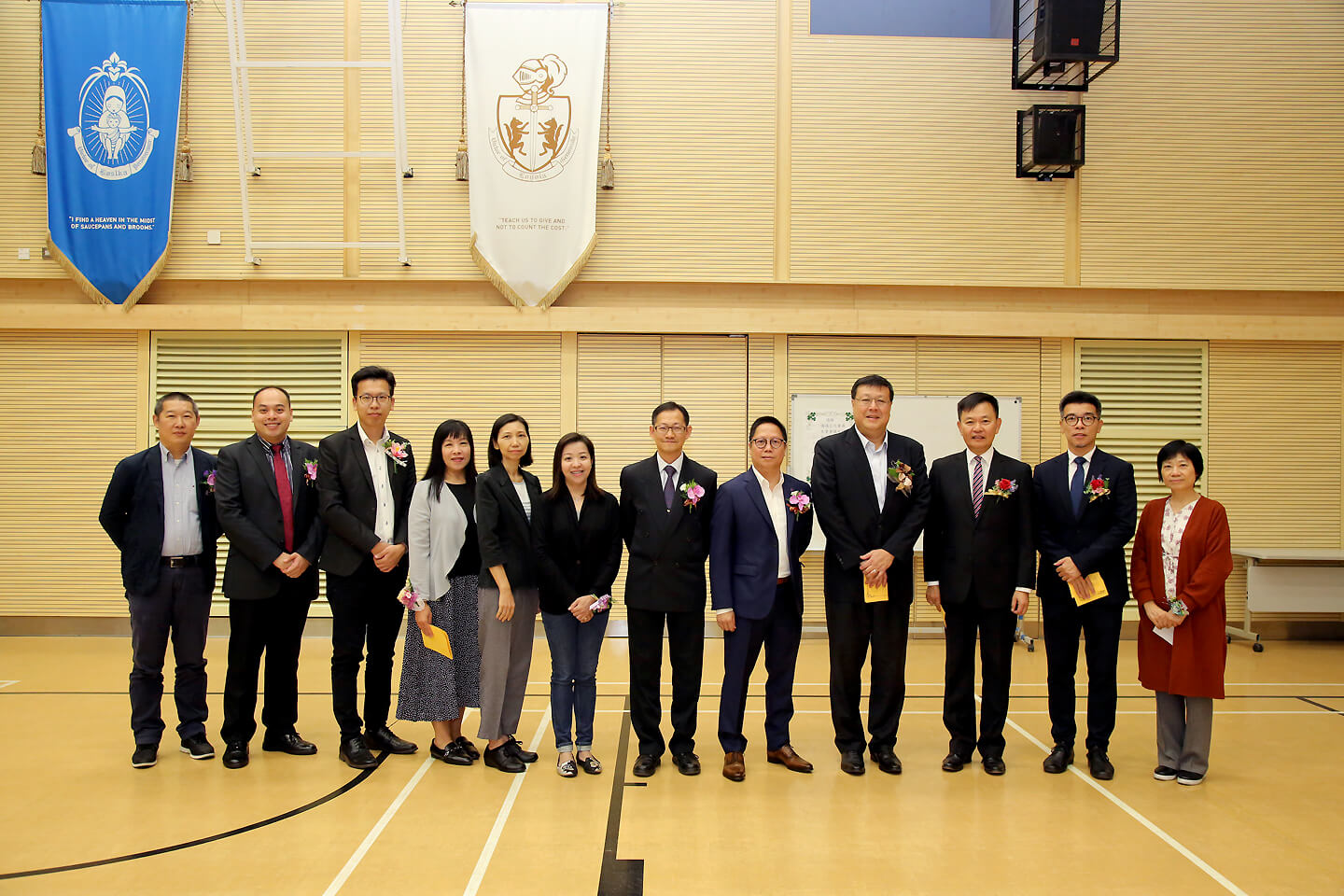 PARENT-TEACHER ASSOCIATION (PTA)
The Parent-Teacher Association (PTA) was set up in 1997. It aims at strengthening school-parent communication, setting up parents' networks and improving parent-student relationships. Activities held include F.1 & F.2 Parents Seminar, Teachers' Day, voluntary services, picnics, talks, values education workshops, and supporting exchange programmes with Beijing and Irish secondary schools.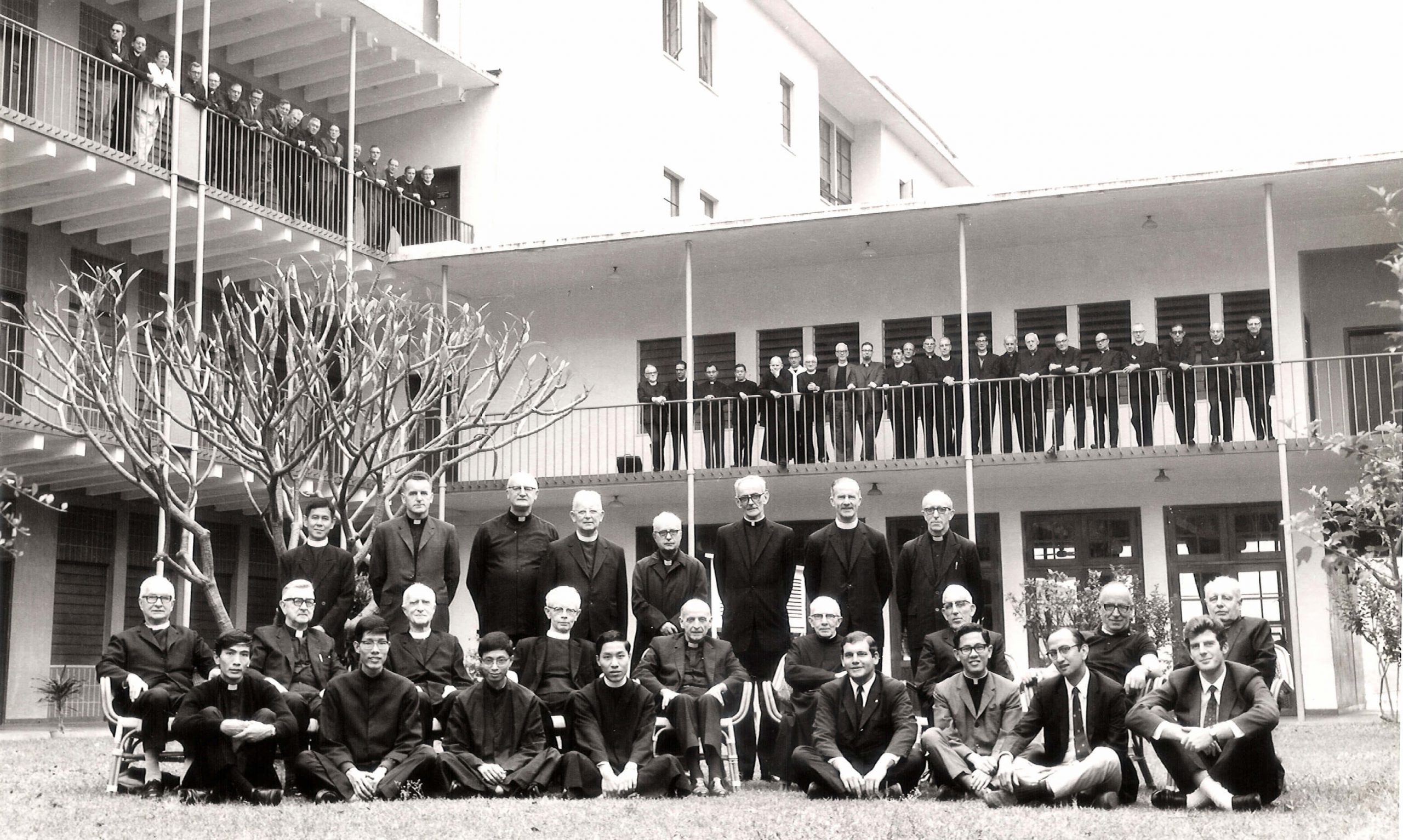 SOCIETY OF JESUS
Our sponsoring body, the Society of Jesus (the Jesuits), is a religious order of the Roman Catholic Church with around 16,000 members spread throughout the world and is the sponsoring body of the two Wah Yan Colleges. In Hong Kong, there are 16 Jesuits serving at two Wah Yan Colleges, Ricci Hall of University of Hong Kong and Xavier House at Cheung Chau.
"The Jesuits are continuing the mission of Jesus Christ to preach, teach, heal, and reconcile.
We ponder and interpret what God is saying in our hearts and we hope that finding God in all things we may with all our strength proclaim His glory. We are ready to follow God under even the most difficult circumstances, to enter into and engage in dialogue with those of other faiths, cultures and value systems, and to stand in the front lines in the pursuit of justice and peace, bringing the message of the gospel that all men are yearning for deep in their hearts."
Find out more at the websites of the Society of Jesus:
the Society of Jesus, Chinese Province
the Society of Jesus, Global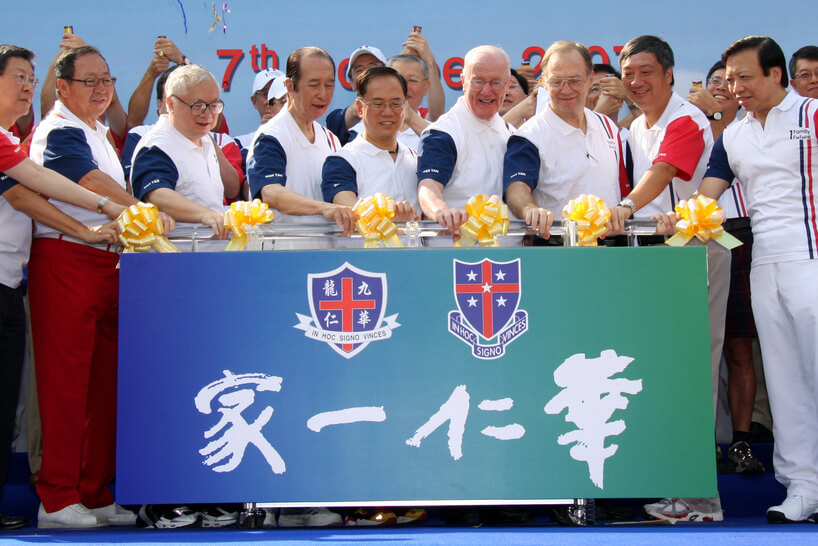 WAH YAN ONE FAMILY FOUNDATION
The Wah Yan One Family Foundation Limited (WYOFF) was incorporated in 2004 by past students of Wah Yan College, Hong Kong and Wah Yan College Kowloon as a Charity Organisation registered with The Hong Kong Inland Revenue Department (File Number 91/7529). All Committee and Subcommittee members work on a voluntary basis without any compensation. Donations received are for the benefit of the two Colleges and Pun U Association Wah Yan Primary School.
School Statement
In recent years, there have emerged from time to time groups with names that resemble our school's name making political declarations, participating in political activities, and/or calling on our teachers and students to express their support for a particular stance on certain political issues. We wish to clarify that such groups are unrelated to the school and the remarks, stance, and acts of such groups do not represent those of our school or our teachers/ students. Wah Yan College, Hong Kong, is a place of learning, not a political platform. Thus carrying on unauthorized activities within our campus or under the name of our school is prohibited.
Students are reminded that certain activities that they are asked to join may be illegal given the current state of the law. Our teachers will pay extra attention to students and offer proper guidance as necessary. We hope parents can also pay close attention to their children and give them proper advice.
The entire staff of our school will do our utmost to protect our mission of education which should be free from political interference. Together, we will safeguard the well-being of our students and help them develop into ethically discerning gentlemen with a reflective and learning attitude.